Weather wreaks havoc for baseball over Easter
The Wayne State baseball team had a home doubleheader with top-ranked St. Cloud State on Monday, but if you were at the Pete Chapman Baseball Complex hoping to watch the games, you missed them.

Snow postponed the 'Cats four-game, NSIC-opening slate with the Huskies that was originally scheduled for last Friday and Saturday. After the field in Wayne was still deemed unfit for play, the two teams made the 63-mile trek to Riverside Field in Yankton, S.D., to start their series Monday.

The 'Cats offense had no answers for Huskies pitchers Reese Gregory and Sheldon Miks, who combined for 15 shutout innings, as St. Cloud State swept the doubleheader by scores of 3-0 and 5-0.
Undefeated St. Cloud State extended their winning streak to 17 games, while WSC dropped to 3-14, and start the conference season at 0-2.

In the first game, gave a solid performance aside from a shaky first that plated a pair of Huskie runs. He ended his outing after six innings, surrendering three runs on eight hits and four walks.

But he was no match for Gregory, who threw a complete-game, seven-inning, five-hit and two-walk gem. He only allowed three 'Cats to reach scoring position, and they all came with two outs.

Zach Hoffman led the way for the Huskies offensively, driving a run in on a first-inning single, and scoring in the third off a Zach Hoffman double.

The nightcap was almost a repeat of the first game—a dominant pitching performance and clutch situational hitting from the Huskies.

In this contest, it was Sheldon Miks who dominated on the hill, striking out 10 'Cats, while allowing just four hits and no walks.

Freshman Mitch Ragan gave up a pair of runs in five innings, walking two and giving up five hits.

The bullpen, which had been shaky lately, showed some signs of life Monday. Over the two games, relief pitchers combined to throw five innings, giving up three runs on four hits and four walks.

Tanner Simons and Cody Jenkins were the only 'Cats to hit safely in both games in what was a tough day at the plate for WSC.

Two games scheduled for Tuesday against St. Cloud State were rained out.

The 'Cats are scheduled to return to the Pete Chapman Baseball Complex this weekend, hosting doubleheaders against Minnesota-Crookston on Saturday and Sunday. Games will start at noon on both days.
About the Writer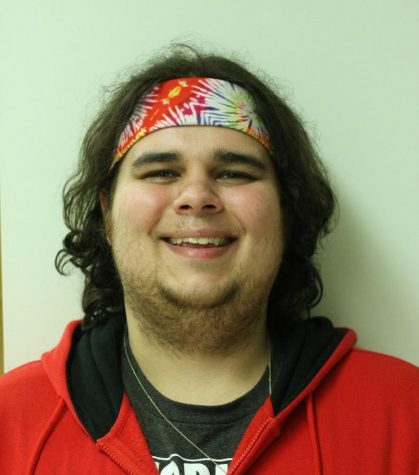 Mason Schweizer, Opinion Editor
Mason Schweizer is a senior majoring in journalism.

He is currently serving as the opinion editor.

He loves his Chicago sports teams and the Mod...