Romance is in the air with 'Stuck in Love'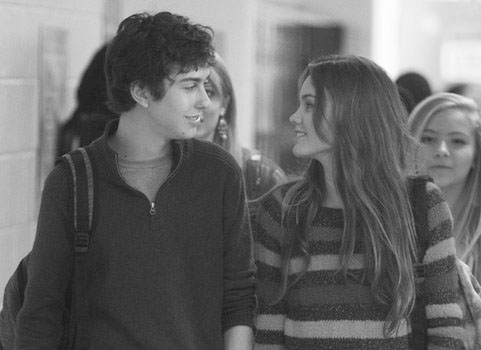 With Valentine's Day fast approaching, I figured it was the perfect time to talk about a movie that is about the hardships that come with young love, marriage and dealing with divorce.
Browsing around the romance section of Netflix, I came across a movie that not only had some of my favorite actors such as Greg Kinnear, Jennifer Connelly and a few more, but it also had to deal with realistic situations that most people face on a day to day basis.
The movie is called "Stuck in Love," and it focuses on a family of four people, with divorced couple Bill Borgens (Greg Kinnear) and Erica (Jennifer Connelly) and their two kids, Samantha (Lily Collins) and Rusty (Nat Wolff).
The first scene is all about Thanksgiving, and one can tell that Bill is still struggling with the divorce by noticing that an extra table setting is set for Erica. Even though she now has a husband of her own, Bill refuses to give up on his ex-wife, despite the protest from Sam, who hasn't talked to her mother in a year or two.
Sam announces at the dinner table that she is getting a book published, and Bill, being a well-known author, is very proud of this statement. Sam is a young college student whose last priority is a relationship. She spends most of her time writing and hooking up with random boys to avoid relationships, that is until she meets Louis (Logan Lerman) who turns her world upside down, and shows her what love is supposed to be.
Rusty is a high school student who is head over heels in love with a fellow student named Kate (Liana Liberato) and reveals it through a well-written poem that he reads aloud in class. The two hit it off, and both go through the struggles of a first love.
I think this is such a wonderful movie because most romantic movies aren't too realistic in some of the situations that happen, which is nice once in a while, but sometimes I like watching movies that I can relate to, which is exactly what "Stuck in Love" does for me.
There are many things that happen in this movie that I'm sure many people can relate to, such as moving on, drug abuse, first love and even deaths of a cherished family member. The acting is absolutely excellent and the scenes jump from character to character, making you want to know what happens next in this little family.
So if you're looking for a good ol' romance movie, that's not just another "chick-flick," to watch with your significant other. With Valentine's Day quickly approaching, I give this great movie a big thumbs up.