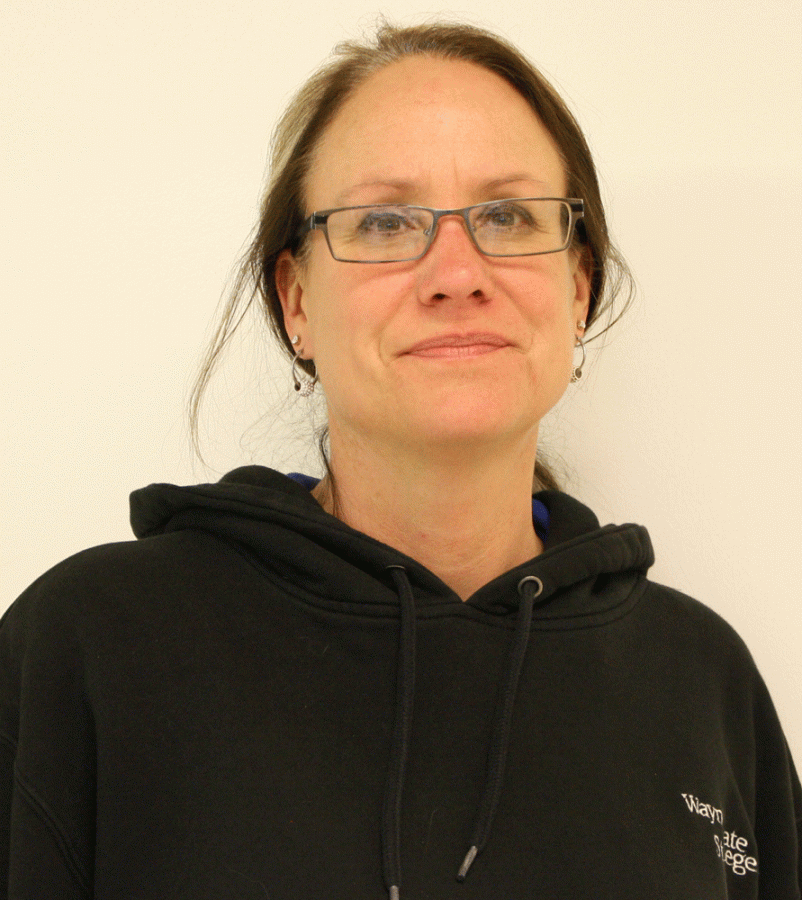 Justise Brundage
Renee Jacobsen is one woman who has opened her heart and home to help others.
She is the Facility Operations assistant for Wayne State College in the shipping and receiving department.
Jacobsen has the duties of taking in all incoming packages, delivering packages across campus, handling and unloading any freight and running the central supplies store which gives any office on campus the supplies it needs. She also orders the supplies then delivers them when they come in and all surplus property.
She is from Minnesota and has a four-year teaching degree from University of Minnesota-Duluth (UMD), but has lived in Nebraska for almost 20 years.
"I used to have a restaurant in town called Snakey Jake's, it's been going on about four years that it has been sold, but I also have the Tenderheart Animal Rescue + Sanctuary ran at my house," Jacobsen said.
She says that they are always looking for students to help volunteer at the shelter.
"I like to read and just hang out with the animals at the shelter," Jacobsen said.
Jacobsen loves Wayne and has no plans to leave.
"The people I work with make me love this job. I just really like what I do," Jacobsen said. "I'm always on campus delivering, so it's a good mix of paperwork and getting out, except for when it's rainy and cold."