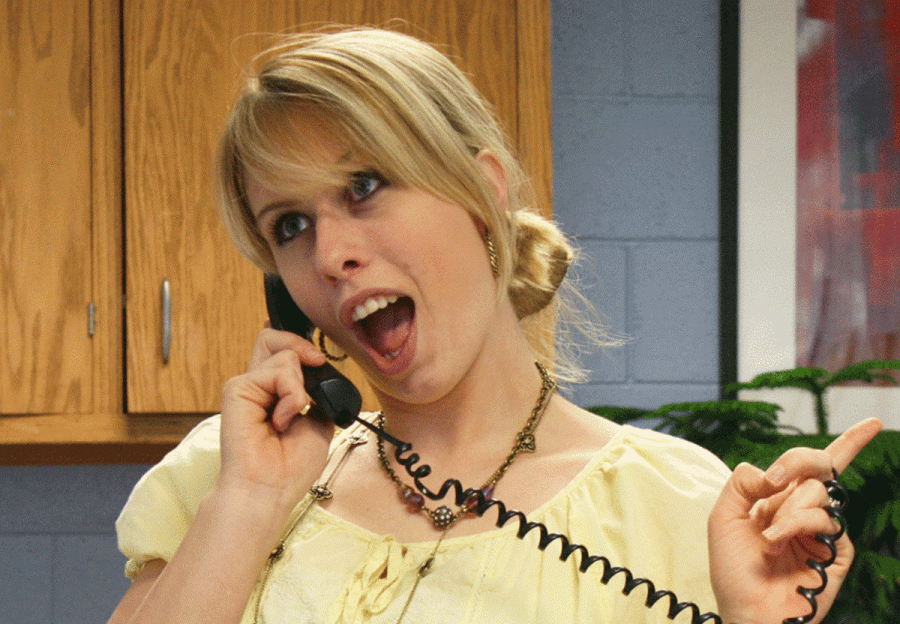 Justise Brundage
Wayne State graduate and local business owner Laura Robinett loves living in Wayne.
Robinett (maiden name Burtwistle) is the Office Assistant of the Art and Design and Music departments. Her responsibilities include overseeing the studio arts area along with the Peterson Fine Arts building.
She mostly assists faculty by doing copy jobs, ordering books and recording grades. Three work-study students, student files, and information on scholarships are under her management.
Robinett also administers surveys for evaluations, and is the graphic art design and web manager.
By making posters, flyers, press releases to college relations and the facebook page, she promotes for music and art events.
Robinett graduated from WSC in 2013 with a major in journalism and a double minor in art and online media. After graduation she worked for Wayne Economic Development as an intern.
"I knew right away I wanted to stay in Wayne. I love the community—how welcoming and progressive it is and just really felt no reason to leave," Robinett said. "I also operate my own business down town, L and B Visual Creations. It's mainly photography, but also does graphic design."
She is a native of Chambers, where she grew up on the family ranch.
"It was nice to stay in a relatively rural area like Wayne. It just felt like home," Robinett said.
Robinett says that she wants to stay in Wayne and see her business grow.
"I would like to see my business take off and succeed. I am a perfectionist and I always want to get better at what I do," Robinett said.
Even though she is a business owner, she still finds ways to spend most of her time with her husband and stay active.
"I have two dogs that I love like kids. We also love sports, so when it's not March Madness, we love to go play basketball. We love to see family, be outside and love going to the lake," Robinett said.
As a student, Robinett understands the town from the students' perspective and as a business owner.
"When you come to Wayne, you are really immersed as a student and the campus, and maybe not so much as a town, unless you really seek it out," Robinett said. "When I did my internship, it really forced me to do that. I met so many people through that office and I got the opportunity to really network. That was when I realized the family structure and the nature of this town and how supportive they are of new and old businesses.
"It's just a very nice town, they are very clean and I feel very safe here, very homey, but it also has a lot to do for being such a small town."
But most of all she knows it's the people that make the difference.
"I like the people I get to work with and the students I get to see everyday as well as the faculty. There is great comaraderie here. Everyone is so supportive and willing to help," Robinett said.
"I love the freedom that I get with my job and the different things I get to do—it's not the same thing everyday."