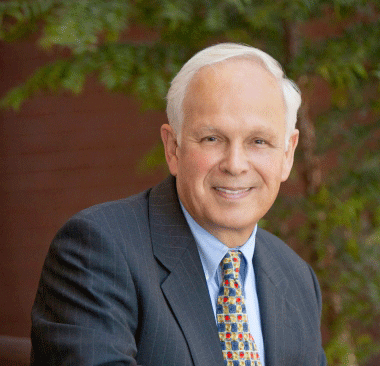 Photo courtesy of www.storbeckpimentel.com
Who is Charles Bunting?
The man chosen by NSCS Chancellor Stan Carpenter to identify WSC's next president serves as Consulting Partner for Storbeck/Pimentel and Associates.
From his role as a search consultant, Bunting has helped find presidents, chancellors, provosts, deans and endowed chairs for academic institutions.
"I find search work quite meaningful, because I am working in my chosen field of higher education. I am helping institutions that I value highly at a key point in their histories, the point of leadership change," Bunting said. "As I mentioned in my remarks on campus, I have worked closely with former WSC president Don Mash on a number of presidential searches in the Wisconsin system, and he always spoke highly about Wayne State, of course."
Bunting, who received his bachelor's degree at Amherst College and his master's and doctorate in education at Harvard University, began as an English teacher at a historically black college in Alabama and later in the Boston Public Schools. He also has chaired and served on a diverse range of national, state and corporate boards and commissions.
Bunting served as chancellor of the Vermont State Colleges from 1985 to 2000. Carpenter served as the Director of Employee Relations for the system during that time.
Bunting helped with major change for the system, including new directions in curriculum and faculty development, significant enrollment expansion, two major building programs and creation of a pioneering distance learning system.
While working for the Vermont State College System, Bunting co-chaired with Trustees all presidential searches and also served in effect as consultant to the Board and the campuses on the search process.
Bunting then became senior officer at Vassar College from 1981-85.
Bunting was on the staff for the Fund for the Improvement of Postsecondary Education in the 1970's and also served as chief of staff for the federal Education Department in 1980.
Currently he serves on the Boards of Trustees at Hampton University and the Vermont College of Fine Arts, on the Board of Directors for higher education's "own" insurance company, United Educators, Inc., and is past chair for the largest visiting nurse association in Vermont.