Table Coffee House is the perfect hangout for students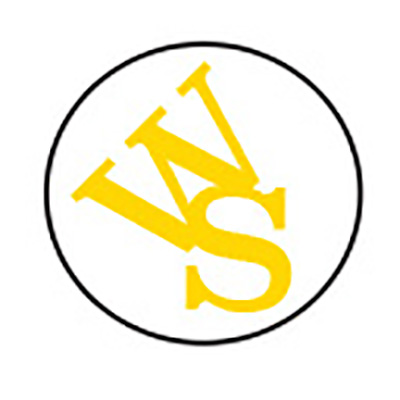 The Table Coffee House is located in downtown Wayne and sells a variety of different drinks, breakfast items, and lunch items but is also a place for students to come and study. The Table Coffee House opened in July of 2019.
"The director of Christian Student Fellowship (CSF) wanted to open up some sort of coffee shop, not only for the ministry but for our community and the students," manager Katie Morris said.
Someone bought the building as a donation, making The Table a nonprofit organization.
"We are running the business as a ministry," Morris said.
"Coffee, specialty drinks, smoothies, baked goods like muffins, cinnamon rolls, scones, cookies, energy bites that are made in house," Morris said. "Toast is a breakfast item, breakfast sandwiches, sandwiches and salads for lunch, this time of year we have soup."
The best-selling drink is the chickadee, white chocolate, caramel, and vanilla. People get it hot, blended or iced or the cold foam, Morris said.
Saturday's during the day are busy and Friday's in the morning are pretty busy, according to Morris. Mostly mornings, but sometimes we do get an afternoon crowd. Table Coffee House is hoping to see more college students inside its doors at nighttime studying. The time that they are the least busy is from 6-9 p.m. By staying open later, they are hoping to see more college students coming into study and do homework, Morris said.
"Last year was our first full year of being open. In the fall, people used word of mouth finding out about this place," Morris said. "As the year had gone on, even throughout COVID and students going home we stayed open and people of the community supported us and were here."
Lauren Prucha, an employee at the shop, said there is more to Table Coffee House than what meets the eye.
"I think it's a really great place to study, a lot of students will just study together and have coffee," Prucha said. "It is a really good community place, there's always groups of people."
Morris said that Table Coffee House sees a variety of customers as far as age demographics go, and that it's usually a nice mix of guests.
"I would say that the business is definitely both the community and the college," she said. "Our goal at first was a place for students to come and hang out. Not only do the students at Wayne State College benefit but the community has completely utilized this space for businesses, meetings with people, or to just have lunch."
"If you want to come alone and study. It is cute and cozy, and there's always fun music going on," Prucha said.