Students' plans this summer once the pandemic is through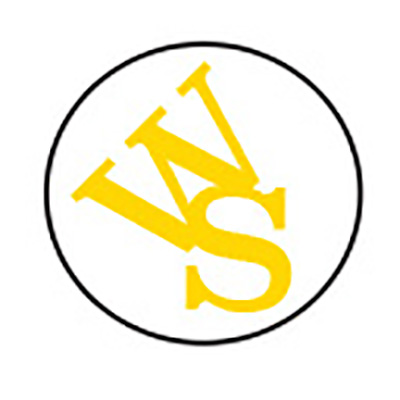 Whitney Winter, Staff Writer
April 29, 2020
As the spring semester winds down, students are thinking ahead to their summer plans and deciding on a much-needed vacation.
If the pandemic is cleared up by the summer months, Kellie Kroeger, a senior at WSC and who is a chemical health science major, plans to go to Adventureland in Iowa with her boyfriend if they are open.
"I believe most summer activities do not depend on people being extremely close to one another," Kroeger said. "With nice weather, most people will be out in fresh air and not close to spread contact."
Her back-up plans include visiting her boyfriend's family in Iowa and staying at their cabin on the lake. Kroeger said she "will have to research whether Iowa is allowing travel, but I am not really concerned since we are not travelling that far out of Nebraska." She calls Schuyler, NE, home but right now she is staying at a rental house in Wayne. Kroeger hopes to savor the nice weather and leave behind the stress from classes while enjoying fresh "sweet corn-on-the-cob". Kroeger said she plans to continue working but also enjoy some fun activities like fishing, golfing and hanging out with her friends and family.
Willow Jensen is a junior who is majoring in biology and minoring in pre-vet at Wayne State College. Her family calls Gretna, NE, home and plans to take their annual summer vacation this year. She said her family does not typically venture outside of Nebraska for vacations. These uplifting vacationing plans would include swimming, cliff diving, jet skiing and boating at Lake McConaughey near Ogallala, NE. Jensen said she also plans to kayak down a river and attend a few concerts to kick off her senior summer.
"Being on the water and spending time with friends," Jensen said. "It's my last summer before I graduate so I better enjoy it!"
While residing in Wakefield at her parents' acreage, Sarah Lorenzen hopes to continue a summer tradition despite the current situation with COVID-19 outbreaks. She is a senior at WSC who majored in English writing while minoring in international studies and editing and publishing. Her best friend's birthday is over the summer so Lorenzen said "we try to keep a tradition to going to Yankton to celebrate". She said they customarily get a cabin to go swimming, eat out, and be "sun loving beach bums" as their main goals but "the trip might not be possibly this year". For the past two summers, Lorenzen said she has volunteered at Royal Kids Camp, a Christian camp for children in the foster care system. Like most venues and gatherings, the camp has been cancelled but "us big campers and staff are all thinking about our kiddos."
On the other hand, Lorenzen said she will work at Ponca State Park as a wrangler. She will be working as a horse trail guide and will "help in a wide variety of situations, full of new experiences". In her downtime, she hopes to go on bike rides, picnics, go swimming and boating, and all the activities put on by Ponca State Park.
"I love college and love being at my parents' acreage with our animals, gardens and greenhouse, but I'm sick of being in limbo," Lorenzen said. "The best parts of college were lost once we couldn't return and, since I am set to graduate in May (and therefore will not be returning to the life I built over these last four years), I am hoping to set up a good new life while retaining college growth and friendships."
Lorenzen and her mother, the director of Wakefield's Nearly New, a nonprofit second hand store, are hoping to receive approval from the city for an expansion of the shopping area.
"WNN is my mother's creation and I am proud to help her give back to the community," Lorenzen said.
Impressively, she plans to continue writing and researching her honors project over geothermal greenhouse technology and developing it into book format.
"I am currently dabbling in becoming an entrepreneur and starting a produce-based business from the greenhouse to provide healthy and sustainable food for our community," Lorenzen said.
Everyone hopes for a "summer to remember," but this summer may not be one. Instead of being a wonderful, fun and one-of-a-kind summer, it is shaping up to be relatively uneventful and wearisome. But as Nebraskans we are all #NebraskaStrong! and I encourage everyone to yell it out from their rooftop for everyone to hear. We should be proactively making choices to ensure personal safety while enjoying what this summer can offer.