Facility Services taking extra precaution during virus outbreak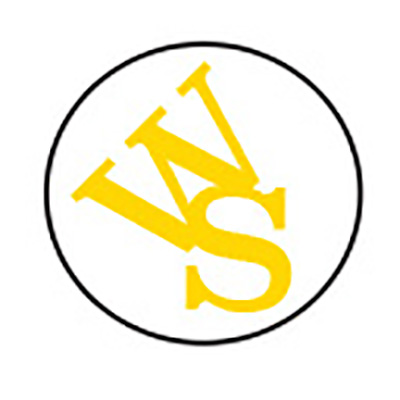 Classes have moved online in response to COVID-19. Facility services have been taking extra precaution to prevent the spread on the Wayne State College campus.
Kyle Nelson, Director of Facility Services at Wayne State College, said that the custodial staff is taking extra precaution in response.
"We are continuing our custodial tasks and focusing on disinfection touch points such as tabletops, door handles, light switches, handles, desks, toilets, faucets, sinks, etc..," Nelson said. "Currently we are not entering student rooms to clean."
The process for cleaning the residence halls is currently being formulated for future action as the semester ends.
Nelson said that because classes are now held online, facility services have begun cleaning academic buildings. That process includes a thorough treatment of cleaning and disinfecting surfaces and fixtures in the classrooms of each building.
"With classes being held remotely, we have begun detailed cleaning of the academic buildings on campus," said Nelson. "This involves a top-down process to clean all surfaces, components, and flooring in the space."
Dan Wibben, Assistant Director of Facility Services, said they implemented this additional cleaning protocol to protect campus.
"Our standard procedure is to deep clean all buildings upon the close of the spring semester," Wibben said. "We have begun that process now in academic buildings, due to classroom activities being limited. Should the pandemic require additional measures, our plan will include all said measures."
Wibben said that the response to COVID-19 is changing every day and is to better the campus community.
"The landscape, in regards to the pandemic and how it relates to the campus community, truly changes every day," Wibben said. "Our response has been both proactive and reactive as situations dictate, with the safety and health of our students, faculty, and staff at the forefront of every decision."
Another department that has also been taking extra precaution is the cafeteria. Mary French, Director of Operations for the Dining Services, said that they have had to adjust to CDC's guidelines as well.
"Cleaning has always been a top priority, so we are just increasing our sanitation practices by changing out service utensils more frequently," French said. "By keeping the menu items that are being served covered and by maintaining our strict cleaning, sanitizing and disinfecting protocols. Associates are washing their hands and changing their gloves even more frequently than mandated and they are logging their hand washing practices. Associates are also being checked as they arrive on shift for any coronavirus symptoms."
Chartwells has also implemented many other ways to prevent the spread of COVID-19 by removing bulk condiments and replacing them with individual cups or packets. They even have increased the number of hand sanitizer stations in the cafeteria and are also providing single use cereal cups and removed the bulk cereal.
Chartwells is also providing single use to go containers instead of the past Good2Go container exchange program.
"In accordance to the State of Nebraska's mandated shelter in place advisory, the Kanter Student Center Dining Hall is offering carry-out style meals for all active meal plan holders, as well as anyone on campus that would like to enjoy a hot meal," French said. "These meals are currently being offered 11:30 a.m. to 1 p.m. for lunch service and 5:30 to 6:30 p.m. for dinner service."