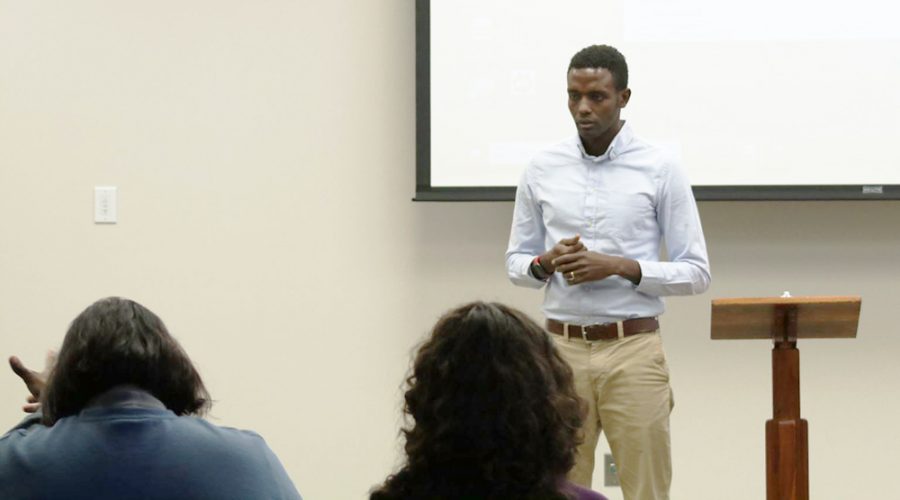 Libby Dunn
African American History Month, formally known as Negro History Week, is publicly celebrated annually to commemorate achievements by African Americans and central roles of blacks in U.S. history.
According to history.com, Carter G. Woodson is the man behind African American History Month. He helped found the Association for the Study of Negro Life and History in 1915. He singlehandedly launched the Journal of Negro History, a year after founding ASNLH, which brought attention to the accomplishments of African Americans 50 years after the emancipation of slaves in the United States and the 13th Amendment.
Woodson worked in the Philippines as an education superintendent for the government before studying at the University of Chicago, where he earned his bachelor's and master's degrees before going to Harvard. "In 1912, three years before founding the ASNLH, he became only the second African American (after W.E.B. DuBois) to earn a doctorate from that institution," according to history.com.
With the help of his fraternity, Omega Psi Phi, he created Negro History and Literature Week in 1924, to help young African Americans understand their heritage and ancestral achievements. Two years later in February 1926, Woodson circulated a press release announcing Negro History Week. He chose the month of February because former president Abraham Lincoln and Frederick Douglas, two prominent figures whose historic achievements were already celebrated by African Americans, celebrated birthdays in the month.
Woodson was the author of more than 20 books, as well as a principal for the Armstrong Manual Training School in Washington, D.C., and dean of Howard University and the West Virginia Collegiate Institute.
Efforts began in the 1940s to expand the public celebration of African American achievements to more than a week.
Woodson died from a heart attack suddenly in 1950. When civil rights and Black Power movements began in the 1960s, the ASNLH was urged to change and shift to a month-long celebration of black history. According to history.com, "It was not until 1976, on the 50th anniversary of the first Negro History Week, the Association made the shift to Black History Month." ASNLH is now the Association for the Study of African American Life and History.
Every American president since 1976 has designated February as African American History Month and endorsed a special theme. This year's theme is "African American and the Vote" in honor of the hundredth anniversary of the 19th Amendment, granted women the right to vote, and the one-hundred-and-fiftieth anniversary of the 15th Amendment which gave black men the right to vote, according to history.com.
Former president Barack Obama, the first U.S. African American president, made a proclamation in honor of Woodson in 2016. "As we mark the 40th year of National African American History Month, let us reflect on the sacrifices and contributions made by generations of African Americans, and let us resolve to continue our march toward a day when every person knows the unalienable rights to life, liberty and the pursuit of happiness," he said, according to history.com.
Prominent figures such as Malcolm X, Rosa Parks, Muhammad Ali, Martin Luther King, Jr., Oprah Winfrey, former president Barack Obama, Harriet Tubman, Fredrick Douglas and Queen Latifah have made a piece of history and are celebrated for their significant contributions to the U.S and the rest of the world.
Malcolm X, born as Malcolm Little in 1925, is an Omaha native. He is known for being a leader in the civil rights movements and forever being at odds with Martin Luther King, Jr. for their differing stance on personal protection. Malcolm preached that African Americans should protect themselves "by any means necessary," while MLK worked towards non-violent self-defense.