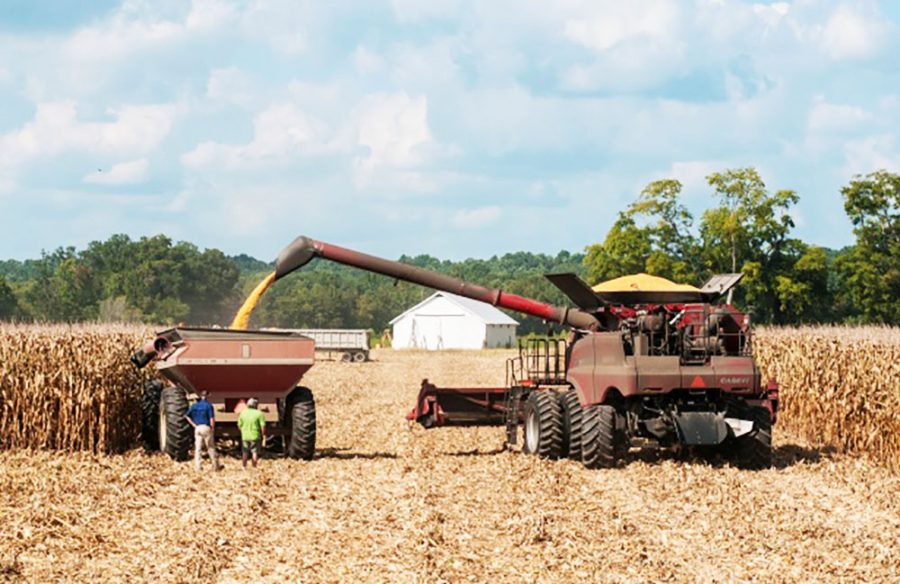 Farmer to Farmer volunteer Todd Flynn immersed Wayne State College students in East African culture as he shared his experiences and photos to encourage students to volunteer overseas in developing countries.
Flynn is a lawyer and farmer from Northern Colorado who has volunteered for three years with the United States Agency for International Development in Tanzania and Uganda. USAID seeks volunteers with agriculture, business and technology knowledge to send overseas for assignments into developing countries.
"I come back in 2019 for the purpose of presenting opportunities for you all," Flynn said. "For the next four years there will be opportunities for any individuals interested in traveling overseas as volunteers."
Flynn said USAID covers all expenses of the trip in exchange for the knowledge the volunteers share with the locals.
According to the Farmer to Farmer website, this is because, " farmers in the developing world are cut off from the agricultural technologies and innovations that could help them improve their productivity and competitiveness."
Flynn said USAID works toward cooperative buying to lower prices, teaches farmers to be more selective and how to set up micro financing systems in remote civilizations.
Remote farmers are limited in the crops they can grow, especially depending on the region they are in. Flynn said everything is grown by hand using hoes to turn the soil instead of the plows in developed nations. The pictures of their crops look nothing like the endless organized rows of corn we see in Nebraska. One image included bananas, papayas, onions and maize all growing in one plot.
"They are tremendous growers," Flynn said. "They can get anything to grow. If they're given water they can make it work."
He also displayed photos of the activities he did alongside his work and the sights and environment to demonstrate how work and learning are combined. Pictures included a green mamba snake, local flora and fauna, coffee and other crops, mountaintop views and native animals.
Flynn showed photos of giraffes and remote acacia tree bunches to explain how the trees have adapted to alert each other of a giraffe's presence. The trees release a carbon compound, tannin, which spreads downwind and can inhibit digestion if eaten.
"It is interesting to see how animals and plants interact with each other," WSC student Jadyn Keller stated. "I want to go to Africa now."
Flynn said volunteers do their best to bring gifts over to orphanages and villages in the bush. A favorite gift of his to bring are soccer balls and world maps. National Geographic donates the maps to him, and soccer is a popular activity with the kids.
"You would be a rock star," Flynn said to a female soccer player in the audience. "If you brought soccer balls to a bush village, they wouldn't know what to think."
WSC professor Mark Hammer worked with Flynn and advertised his presentation, even offering extra credit to some of his botany and biology classes for attending Oct. 30. Students interested in the Farmer to Farmer program can contact Hammer or visit the Farmer to Farmer website.
"It would be nice for more students to travel to this land and foreign places," Leah Keino, director of the multicultural and international programs at WSC, said.