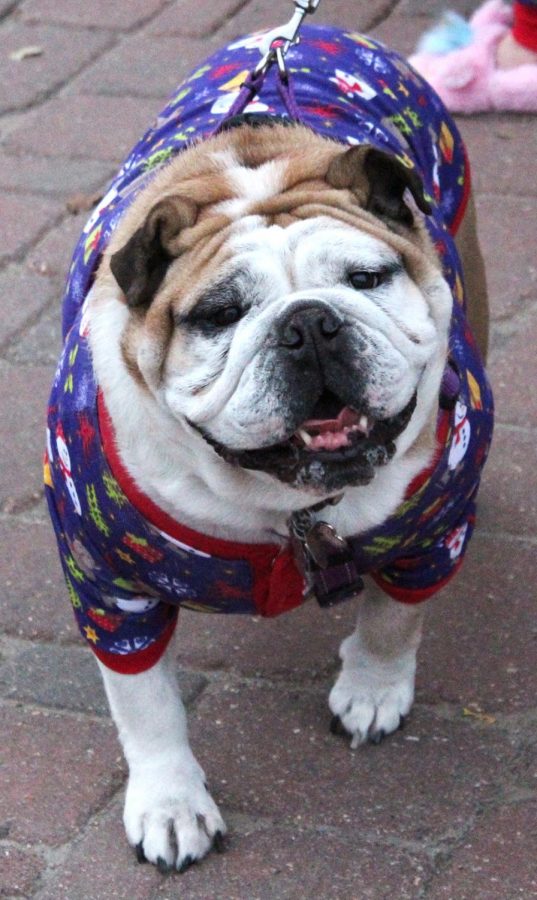 Photos by Julia Baxter
It's Halloween time and with Halloween Hounds on Main Street Tuesday night, everyone got the chance to celebrate.
"I think it's really good for the community to have dog lovers, and all of the kids, come out and trick or treat with all of the people on main street," Wayne community member Tim Darnel said. "I think it's great to give little kids somewhere safe to come out and trick or treat."
Dog owners and lovers alike were invited to walk the sidewalks on Main Street in costume to get dog treats and candy. With the combination of dogs and kids in costume, there was plenty of fun to be had.
"I think it's pretty awesome that everybody comes together and bring their dogs out to enjoy the evening," Wayne community member Stephanie Clark said.
The dogs got along well and were able to enjoy some spooky social time with dogs of the community, but everyone was invited to join in on the fun. Spectators were welcome to enjoy some puppy love, even if you don't have a dog of your own.
"I think it's fun to see all of the dogs and all of the owners having fun in the community, but if it was cats it would be pretty stupid," Wayne State College student Caleb Green said.
Overall the people of Wayne had a fun time and enjoyed the night almost as much as the dogs.