Local Spotlight: Rod Lutt, Lutt Trucking
Rod Lutt is the successful business owner of Lutt Trucking, Lutt Oil and Service, and Northeast Tire. Born and raised in Wayne, Lutt is also a farmer and cattle feeder alongside his father, a role he has served since he was a young kid.
Lutt graduated from Wayne High School in 1985. He always knew that he wanted to be a farmer.
"I went to Wayne State in '87 and played football for one year," Lutt said. "And then I transferred to Norfolk [Northeast Community College and graduated from Norfolk."
Lutt Trucking was the first business that he started. He bought his first truck at a very young age to benefit his farm.
"I started the trucking company in '85, right when I graduated high school and bought one truck," Lutt said. "I bought one to use on our farm, you know, to haul our own stuff. Then once I did that then the neighbors needed stuff and then that's just how it started that way."
Although Lutt's company started small, its 33 years of existence helped it expand into the company it is today.
"[I have] 15 trucks that I actually own, and then there is probably seven or eight guys that own their trucks but pull my trailers, so I would say close to 20," Lutt said.
Along with farming and Lutt Trucking, Lutt decided to buy a tire truck to start up Northeast Tire. Northeast Tire has tires of all sizes, but its main focus is on trucks and other farm equipment.
"Lance Dewald is the manager at Northeast Tire," Lutt said. "Him and I graduated together and then he came to me when there was an opportunity to buy the tire truck to go out on calls, so I bought it and he manages it."
Also, Rod bought a gas station here in town, previously called Zach Oil. It is now named Lutt Oil and Service. From farming to the gas station, all of these businesses benefit one another.
"About a year later I bought Zach Oil," Lutt said. "The reason I did that is just so I could use the fuel and sell tires there too."
Along with running four businesses, Lutt also has a family. He quickly learned how to balance family life with work. He and his wife Christin have two kids, Gabi and Noah. Gabi is a sophomore in college and Noah is a junior in high school.
"[I] just have make time and just have to have enough help lined up and the right guys to do it," Lutt said. "That's one of the big deals too is the cell phones. When I first started we didn't have any cell phones, and now we can get our information online and I can actually be gone now."
Lutt's family is extremely grateful for him, and his hard work does not go unnoticed.
" My dad is the busiest man I know but still always managed to make it to everything," said Gabi Lutt, Rod's daughter "Including sporting events, honors banquets, and more."
Lutt is a very hard working and busy man farming, running Lutt Trucking, Northeast Tire, and Lutt Oil and Service.
About the Writer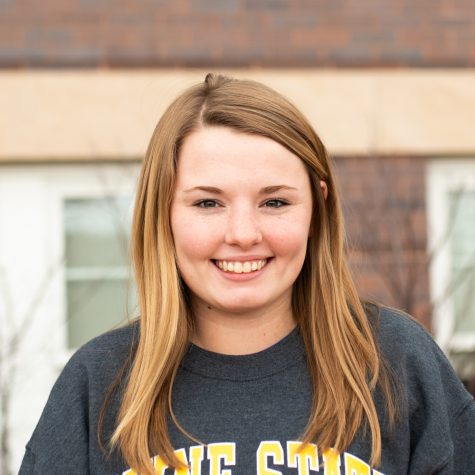 Brenna Vovos, Ad Manager
Brenna Vovos is from Wayne, Nebraska and graduated from Wayne High School in 2017. She is currently a sophomore and is majoring in Agricultural Communication...